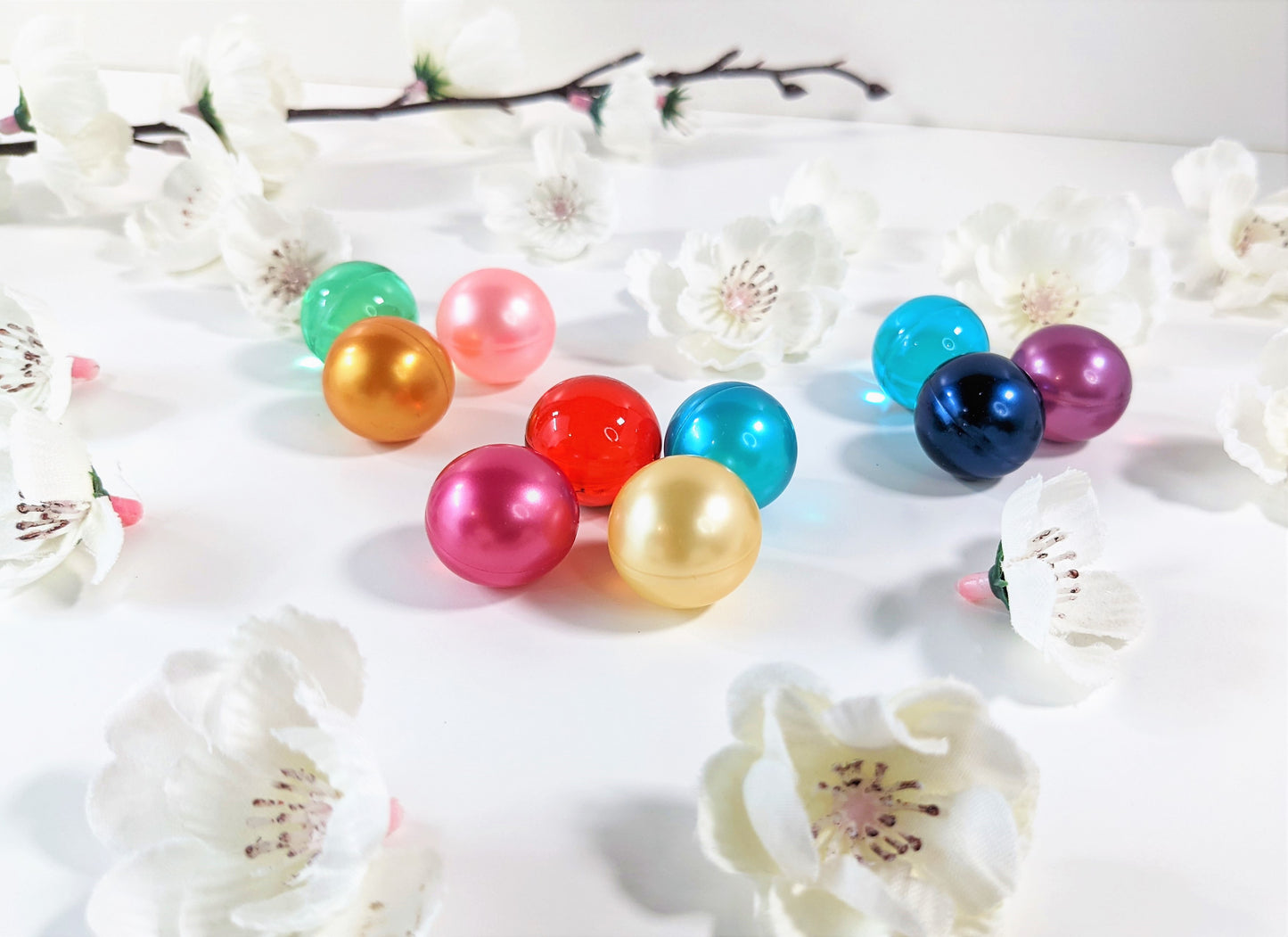 Here at LipBuzz we have a wide variety of Bath Oil Pearls. Each bath bead will leave your skin feeling silky and moisturized. 
Lavender
Our Pearly Lavender Beads smell amazing and will make your Bath Time relaxed and worth every minute!
Ocean Breeze
Calming, relaxing and amazing smell, the Pearly Blue Ocean Breeze Pearls will be the highlight of your bath.
Lovely Roses
Lovely Pearl Rose Bath Oil Beads
Treat yourself the way you deserve, Essential oils in perfect quantities. Not too much not too little, just enough for your ideal bath. Ideal for valentines and any gift of passion.

Allow us to aid you in allowing your shin to look its best, with one pearl watch the release of stimulating fragrance and healing oils to tickle the senses and rejuvenate your body and soul. Our pearls are designed to hydrate and moisturize, leaving you refreshed.